What is Catfiz?
Catfiz is the messenger application, which has similar function with Blackberry Messenger for the android user. This application makes people who have Android mobile phones to be able to conduct chatting with the other Android users all over the world and also has lighter in activation than: live profile, whatsapp, chaton and pingchat, having small size of 600kb and it is the invention of Indonesian as well.
CATFIZ Screenshot:
1. Catfiz can send a picture, song, file, and Link



2. Catfiz icon notification on HH Android status bar

3. Friend Talk (after adding PIN with other users)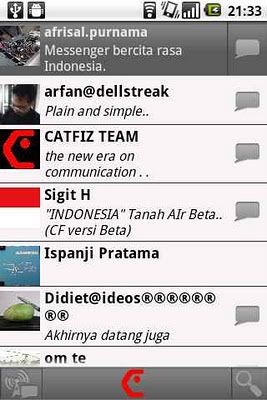 4. Make status in Catfiz and there is also feature that makes friends to be able to comment on it




5. Broadcast & Group Chat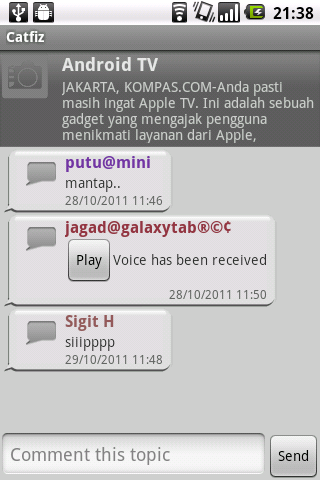 Catfiz official website
if you want to install catfiz on your android phones, you can visit catfiz official website, unfortunately, it's on indonesian language, but you can use google translate to make it easier.
here is the Catfiz Official Website.